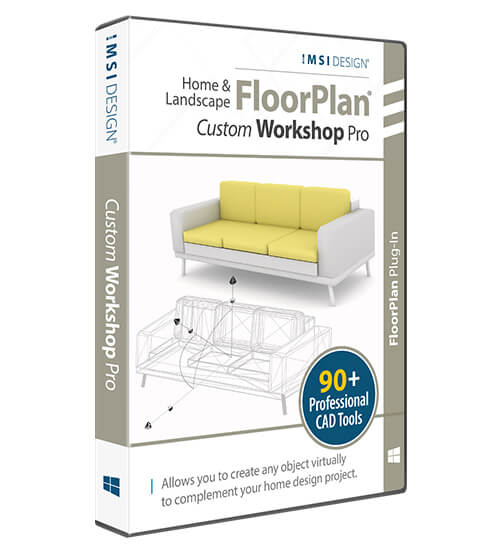 Custom WorkShop Pro 'plug-in' for Home & Landscape Pro 2020
Product Info
3D EDITING WITH ALL NEW PROFESSIONAL CAD TOOLS

This new FloorPlan PowerTool adds over 90 professional CAD tools to FloorPlan Home & Landscape Design. Its diverse feature set, consisting of 2D drafting, 3D modeling, editing, and data sharing tools allows the user to create virtually any object to complement their home design project.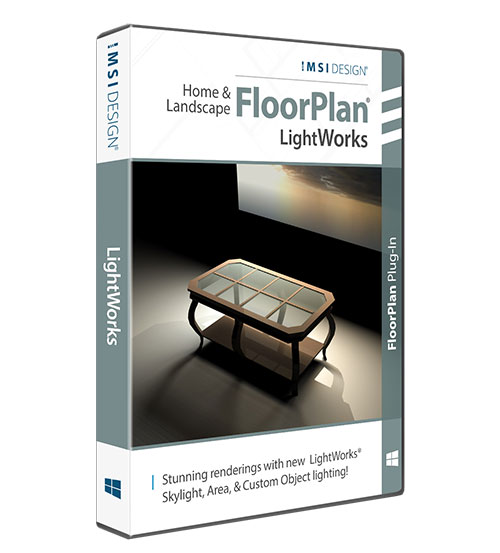 LightWorks 'plug-in' for FloorPlan Home & Landscape Pro 2020
Product Info
POWERFUL VISUALIZATION & RENDERING

Create even more stunning renderings with new LightWorks® Skylight, Area, and Custom Object lighting options. These enhancements are ideal for creating dynamic, photorealistic Interior Designs.
Edit Page