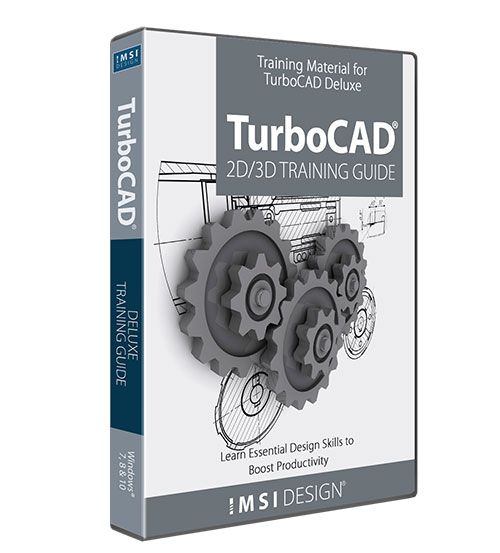 2D/3D Training Guide for TurboCAD Deluxe.
Product Info
2D/3D Training Guides for TurboCAD Deluxe teach common 2D and 3D CAD skills necessary to efficiently operate TurboCAD Deluxe through easy to use, step-by-step sessions. Perfect for a classroom or self-study.

This training program is designed around a self-paced instructional basis with each Session providing detailed, highly illustrated step-by-step instructions to complete each Task.   At the beginning of each Session, a Worksheet is provided which gives an overview of the commands used in the Session.  A printable drawing and a TurboCAD drawing sample is provided for each session.

The Sessions provide a complete start-to-finish video animation of each Task, allowing the user to understand each topic clearly.

A comprehensive guide to frequently used 2D and 3D tools is supplied, complete with worked examples.
Edit Page