IMSI has partnered up with the following companies to be able to offer our customers affordable, high quality solutions

Lightworks is a leading supplier of integrated photorealistic rendering for advanced 3D graphics applications, embedded in over 80 software applications and used by more than 2 million people. Owners of TurboCAD 3D applications for Windows can purchase a plugin to add the Lightworks Rendering Engine and Materials library to their software.

Redway3d S.A.S. is an independent software development company based in Paris, France. Redway3d was the first and is still the sole company to offer a single API that covers all visualization needs from 2D to real-time 3D, as well as photorealistic rendering, with a run-time/royalty-free business model.

Siemens PLM Software provides software developers with its world-class, market-leading portfolio of PLM Components designed to be integrated quickly into modeling, simulation, and manufacturing applications across a wide range of industries. TurboCAD Pro Platinum uses the D-Cubed(TM) 2D DCM, the industry standard geometric constraint solver for parametric sketching.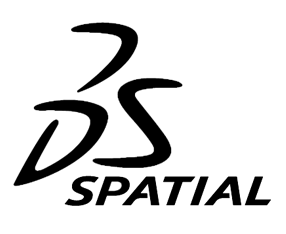 Spatial Corp. is a market-leading provider of 3D software components for application developers needing to deliver innovative capabilities, maintain focus on core competencies, and reduce time-to-market for 3D software applications.

The Open Design Alliance is a non-profit technology consortium of 1200 member companies, working together to develop solutions for complex engineering design problems. IMSI Design is Founding Member of ODA.

TurboCAD is most often compared to Autodesk® AutoCAD®. IMSI Design extends .dwg compatibility beyond AutoCAD's capability, with support of intelligent architectural object types such as walls, windows and doors, something that only more expensive products like AutoCAD Architecture support.
Edit Page